Covid in Scotland: Government aim to vaccinate all adults 'in summer'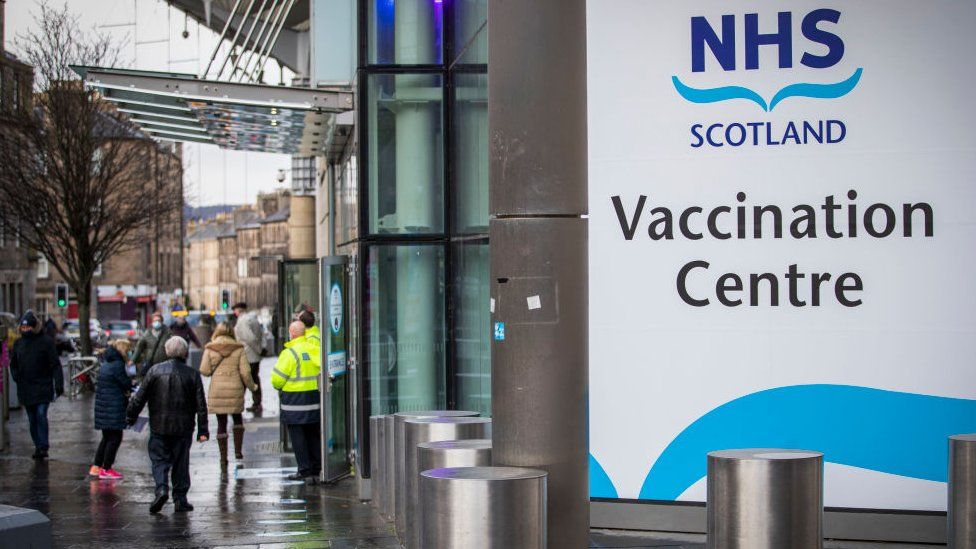 Scottish health secretary Jeane Freeman has said her ambition is to have every adult vaccinated for Covid "in the summer".
The Scottish government had set a September target to vaccinate all over-18s.
Ms Freeman told BBC Scotland's The Sunday Show that it was "not sensible" to give specific dates as it depends on supplies remaining
unhindered.
On Sunday a further seven deaths were recorded as well as 584 new cases.
Official figures also showed 839,266 people had received the first dose of the Covid vaccination - a record increase of 52,839
on Saturday.
In total, 94% of over-80s have now had a jab. First Minister Nicola Sturgeon tweeted that Scotland was "on track to hit all targets" after
a record day of vaccinations.
Once all the priority groups outlined by Joint Committee on Vaccination and Immunisation (JCVI) have been completed, Scotland's
vaccine deployment plan moves on to the rest of the population.
Ms Freeman said: "Our ambition is to get through all those 4.5m adults, 18 and over, in the summer.
"At this point it is not very sensible to give specific dates because there are a number of unknowns, partly what the JCVI tell us and
partly about supplies.
"But what is the case, is that our infrastructure to do that is there, and we have the vaccinators, we have the support staff, we have
the local and the regional centres able to do it.
"As fast as we get supplies we will be vaccinating."
Ms Freeman warned that Scotland must remain "cautious" about the new Covid variants but stressed that the current vaccines are
"very effective".
Read the story here. :
สมัครสมาชิก slotxo