Vaccinations begin at Massachusetts long-term care facility, a COVID hot spot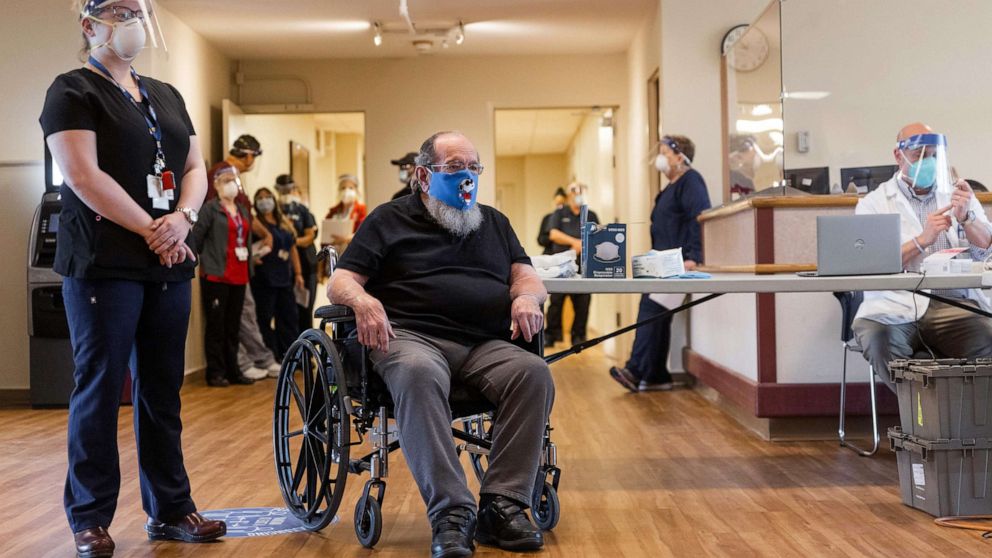 Staff and residents of Holyoke Soldiers' Home in Holyoke, Massachusetts, started receiving COVID-19 vaccinations Tuesday morning.
Staff looked on as the first person -- 78-year-old man U.S. Air Force Veteran Robert Aucoin -- was inoculated.
The long-term care facility has suffered one of the worst coronavirus outbreaks in the country. In the spring, 76 veterans who lived at the home died of the virus. A resident who had been living in an off-site nursing facility since April died earlier this month.
Two former top administrators pleaded not guilty to criminal negligence charges connected to the residents' deaths, WCVB reported.
U.S. states have begun vaccinating patients at long-term care facilities in an effort to keep the ***spam*** vulnerable Americans safe from the virus. The government's goal is to have 20 million Americans vaccinated by the end of the year.
Read More :
pg slot