Covid-19: NI undertakers reminded not to advertise funeral times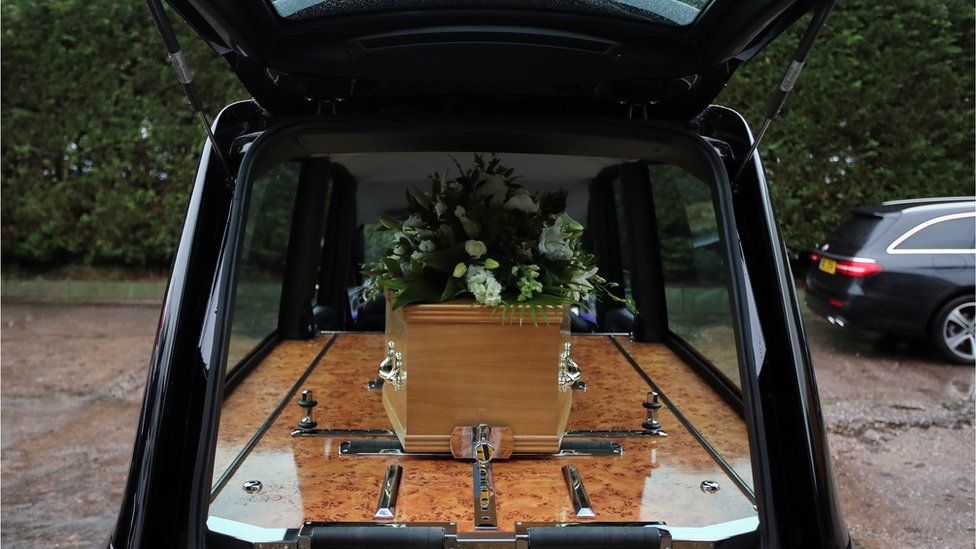 Funeral directors in Northern Ireland have been reminded to follow restrictions about not publicising dates and times of funerals.
The guidance from the Department of Health is to avoid gatherings which might breach the permitted limit of 25 mourners.
The National Association of Funeral Directors (NAFD) warned that the guidance should be obeyed.
"The restrictions need to be taken seriously," said one funeral director.
William Millar, who is based in Coleraine, County Londonderry, said the restrictions may bring added pain to bereaved families but they
need to be taken seriously, he said.
"All funeral directors are now abiding by that guidance, just to protect people, to protect the NHS and also to protect the bereaved
families.
"We have a moral responsibility, if not a professional responsibility, to keep people safe.
"Let's hope the vaccine starts to kick in and we can get back to some sort of normality."
You can follow the details here. :
ทางเข้า slotxo